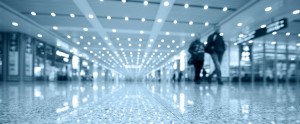 Viet Diligence Legal Ltd. advises on all legal issues surrounding your market entry in Vietnam. Our areas of expertise include:
Foreign Direct Investment (FDI): We provide comprehensive support in the planning and implementation of your investment project in Vietnam. We advise you, amongst others, in selecting the best location for your project, the applicable tax- and other incentives as well as in all legal aspects of business operations.
Company Formations & Incorporations: We help establishing your local presence in Vietnam, be it through establishment of a branch, a representative office or a limited liability company / joint stock corporation. If required, we also provide for you an interim general manager or chief representative.
Distribution and Sales: We provide comprehensive support with regard to the distribution / sales of your products and services in Vietnam, from the selection of suitable distribution partners to the drafting of your license-, franchise- or joint venture agreements.
Import and Customs Duties: We clarify for you all questions of customs laws, import duties and the importing process in Vietnam. In this context, we advise you on all aspects of international commercial law, including the applicable free trade agreements (FTAs).