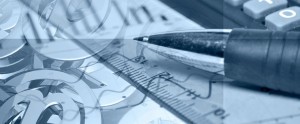 Viet Diligence Legal advises clients on all corporate- and commercial law matters in Vietnam. In particular, our expertise includes:
Contract drafting and review: We draft and review every type of commercial contract, ranging from distribution-, agency- and supplier agreements, standard terms and conditions and licensing- and franchising contracts to larger agreements such as complex joint venture contracts, shareholders' agreements, loan facilities and project development contracts to name a few. We further provide practical, commercially oriented advice on all international contracts and cross-border issues our clients are facing in Vietnam and in the ASEAN region, including the tax implications of cross-border agreements.
Customs- and Import Law: Companies importing or exporting from Vietnam must inevitably deal with a variety of customs related issues. We clarify for you all questions of customs laws, import duties and the importing process in Vietnam. In this context, we advise you on all other legal aspects of import- and customs law, e.g. the applicable free trade agreements (FTAs). We advise comprehensively on the topics of tariff classification of goods, supplier declarations and certificates of origin, determination of value of goods, import VAT and customs procedures in Vietnam.