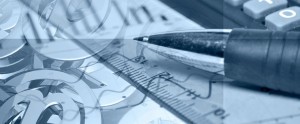 Viet Diligence Legal advises you in all questions of Vietnamese commercial-, corporate- and customs law. Our expertise includes in particular the following areas:
Contract drafting and review: We draft and review all types of commercial contracts for you, ranging from distribution-, sales- and agency contracts to loan-, license and franchise agreements as well as project-, joint venture- and cooperation agreements. We draft general terms and as well as standard contract templates for your business in Vietnam. We are particularly experienced in advising on complex international contracts and cross-border legal issues in Vietnam, including all related tax aspects.
Dealing with Customs (import and export): We clarify for you questions of customs law and the import procedure in Vietnam, and deal for you with the customs authorities. We advise you in this context on all questions of international legal transactions including the applicable free trade agreements (FTAs). We also provide comprehensive advice on all other import and customs law issues, such as the tariffing of goods, supplier declarations and certificates of origin, goods value determination, import sales tax and customs procedures in Vietnam.