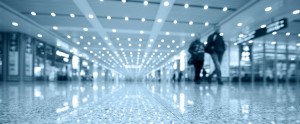 Viet Diligence Legal Ltd. advises on company establishments in Vietnam, and all other legal questions pertaining to your market entry in Vietnam. Our areas of expertise include:
Foreign Direct Investment (FDI): We provide comprehensive support in the planning and implementation of your investment project in Vietnam. We advise you, amongst others, in selecting the best location for your project, the applicable tax- and other incentives as well as in all legal aspects of business operations.
Company Establishments: We help you to establish and expand a local presence in Vietnam, specifically by setting-up a subsidiary in Vietnam. In addition, we also open branch offices of a Vietnamese company or a representative office for you. If required, we will also provide you with the interim managing director and represent you on site for appointments and negotiations.
Distribution and Sales: We provide comprehensive support with regard to the distribution / sales of your products and services in Vietnam, from the selection of suitable distribution partners to the drafting of your license-, franchise- or joint venture agreements.
Protection of Intellectual Property Rights (IPR): We advise you on all matters relating to the protection of intellectual property, in particular trademark protection in Vietnam (protection of name, logo, word mark or word / figurative mark), the structuring and review of trademark license agreements, the prosecution of trademark infringements and the detection and prosecution of product piracy.