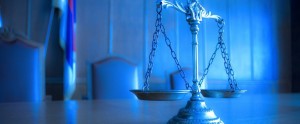 We advise you in all questions regarding the enforcement of your claims in Vietnam. If an amicable solution of your dispute is not possible, we will also file your claims in a Vietnamese court. Our expertise includes:
Dispute negotiations: We negotiate all kinds of conflicts for you,  from commercial disputes between companies and customers to other disputes such as labour law disputes (employers and employees) or family disputes (divorce and inheritance disputes).
Arbitration: Arbitration tribunals are useful in solving complex commercial disputes that rely primarily on industry experience and technical expertise of arbitrators. We support you in arbitration proceedings in both Singapore (Singapore International Arbitration Centre, SIAC) and Vietnam (Vietnam International Arbitration Centre, VIAC).
Litigation: Filing claims in Vietnamese courts should only be the last resort for dispute settlement. In such cases, we will also enforce your rights in  Vietnamese courts or defend you effectively against lawsuits, brought against you by your business partners or third parties in Vietnam.