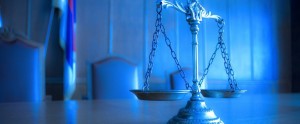 Viet Diligence Legal believes in collaborative and solution-driven dispute resolution methods. We will therefore always strive to identify for you the most successful and cost-efficient approach to resolving your disputes. Only exceptionally will we advise you to enforce your claims in Vietnamese courts. Our expertise includes:
Negotiation: We negotiate for you mutually acceptable agreements in every sort of conflict, whether it involves commercial conflicts between companies and customers or other conflicts such as disputes between employers and employees and divorce settlements.
Mediation: We conduct for you mediations, which are a flexible, speedy and cost effective way to resolve disputes. Mediation a confidential process that enables both parties to explain and then discuss their needs and concerns in the presence of an independent mediator.
Arbitration: Arbitration is useful in complex commercial disputes, where industry experience and technical expertise are required. We support you with arbitration proceedings both in Singapore (SIAC) and in Vietnam (VIAC). Arbitration resembles more a trial, and a binding decision is made by the arbitrator(s).
Litigation: we believe that Vietnamese courts should only be the last resort for people involved in civil, commercial or family disputes. However, if a dispute cannot be settled amicably or by alternative dispute resolution, we will also enforce your rights in Vietnamese courts