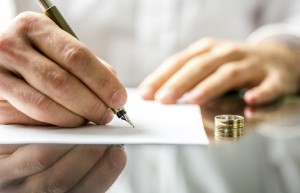 We navigate you through the complex system of Vietnam's  family and inheritance law, ranging from getting married and divorced over prenuptial agreements to comprehensive estate planning. We advise you in particular on the following legal issues:
Marriage procedures: We advise you on all legal questions of getting married in Vietnam. We organize the marriage formalities and all necessary documents for you. In order to avoid future conflicts, we carry out background checks about potential Vietnamese spouses and their families.
Prenuptial agreements (prenups): Prenups are an indispensable tool for legal separation of the spouses' assets during marriage and for a structured distribution in the event of a divorce. In addition, questions of custody can be clearly addressed in prenups. We support you in drawing up and notarizing prenuptial agreements in Vietnam.
Divorce proceedings: To get a divorce in Vietnam, a divorce decision of a Vietnamese court is required. We will help you to carry out the divorce proceedings in Vietnam and to address in this context all questions relating to custody, the division of property and child/spouse support.
Inheritance and estate planning: We advise you on estate planning and all other questions of Vietnamese inheritance law. This includes, in particular, the preparation of wills and the administration / distribution of estates.