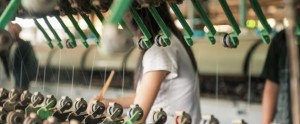 Good human resources management is key to your business success. We advise both employers and employees on all aspects of Vietnamese labour-, residency- and immigration laws, specifically in the following areas:
Employment and termination of employees: We advise you on all legal aspects of the recruitment and termination of Vietnamese employees. We also negotiate complex employment settlements, both for local and for expatriate employees.
Labour law compliance: We draft internal labour rules (ILRs) for you, and advise on the local implementation of internal company policies and  compliance rules. We train your Vietnamese employees in this respect.
Immigration and residence in Vietnam: We advise you on all matters concerning the stay of foreigners in Vietnam. This specifically includes the application for visas, permanent and temporary residence cards as well as work permits in Vietnam.
Compensation and benefits: We help structuring compensation packages and implement incentive systems in your company, thereby optimizing motivation and performance of both your local and expatriate employees in Vietnam.